The Tennessean | August 01, 2013
Two men injured near the State Route 109 bridge when a crane collapsed in May on a car they were traveling in are suing the company they say is responsible.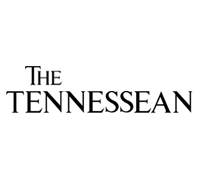 Gallatin passenger John Vargas and Lebanon driver Carroll Williams have each filed a lawsuit in Sumner County Circuit Court in Gallatin claiming damages from Mountain States Contractors, the crane operator, and its affiliates. The companies have a history of workplace deaths at job sites statewide that resulted in more than $162,000 in penalties for safety violations that led to five fatalities, state records show.
Vargas, 61, and Williams, 60, were inside a car headed south on State Route 109 around 1:30 p.m. May 21 when the crane fell over, crashing onto the front of the passing vehicle. Both occupants were taken to Sumner Regional Medical Center in Gallatin. The road was shut down on both sides of the Cumberland River bridge for hours while workers removed the broken crane and repaired the wide hole that had formed in the concrete.
The two men were returning from a fishing trip, said Vargas' attorney, Rocky McElhaney.
At the time of the fall, the crane was operated by Mountain States Contractors of Mt. Juliet as part of a $29.5 million project to replace the Cumberland River bridge.
Vargas asks for $2M
Although initial incident reports from the Gallatin Police Department said Vargas and Williams were treated for "minor injuries," both lawsuits cite serious physical and mental injuries from the crane collapse.
Filed on July 3 by Vargas and his wife, Lisa Vargas, the first lawsuit alleges various injuries and asks for compensation of nearly $2 million. The lawsuit alleges that as a result of direct negligence and reckless conduct of Mountain States Contractors, the Gallatin resident suffered serious pain, injuries and mental anguish, loss of enjoyment of life and permanent disability and impairments that will need continuous medical help.
"Had the crane collapsed one nanosecond later than it did, plaintiff John Vargas would have been killed," the suit says. "Mountain States is 100 percent at fault for the crane collapsing and crashing down."
Citing past incidents at job sites of Mountain States Contractors and its affiliates, McElhaney said the lawsuits are about public safety.
"If we don't make this company follow the safety rules, the next time a crane crashes down it could be on a school bus or a church van," he said.
In a lawsuit filed July 16, Williams claims he suffered "severe damages" due to the negligence of Mountain States. He is suing for past and future physical pain and suffering, loss of enjoyment of life and associated medical bills, hospitaltravel expenses and vehicle repair costs. Williams is asking for compensation to be determined by a jury.
Both lawsuits allege that Mountain States and its affiliates, in particular Britton Bridge LLC, have a history of worksite incidents and violations of general safety rules set out by the Occupational Safety and Health Administration. The federal agency is handling the investigation rather than the state because the crane was attached to a barge inside "navigable water of the United States," Tennessee OSHA spokesman Jeff Hentschel said.
Details of the Gallatin crane incident were unavailable because the case is part of an "ongoing active investigation," OSHA spokesman Michael D'Aquino said in an e-mail.
TOSHA inspectors, however, have handled five accident investigations involving worker deaths on Mountain States and Britton Bridge LLC sites.
"When we go to inspect a site, we're not assigning blame," Hentschel said. "We're identifying the safety standards that have been violated."
History of problems
A worker died in December 2005 at a Mountain States site in Nashville. The construction worker was performing concrete formwork on a building foundation at Elm Hill Pike and Briley Parkway when an excavation wall collapsed. The falling dirt engulfed and killed the worker. TOSHA initially cited the company for four serious violations with total penalties of $147,200. After negotiations, the company ended up paying $135,000 in safety violations penalties, the TOSHA report shows.
Another worker with a Mountain States crew was killed in November 2010 at a Memphis site. The employee was working on a bridge when a hammer fell from a part of a crane and damaged the guardrail system, to which the employee was attached. As a result, the worker and part of the guardrail fell into a cofferdam, which was filled with approximately 20 feet of water. The employee died from asphyxiation, according to the TOSHA report, which does not list penalty fees.
A third worker died just a few months later in Knoxville, at a Britton Bridge LLC site, which is based out of the same address as Mountain States Contractors at 5760 Old Lebanon Dirt Road in Mt. Juliet. Multiple calls to phone numbers connected to the Mt. Juliet address listed on state business filings where Mountain States and its affiliates operate were not returned by this newspaper's deadline.
In January 2011, a foreman was overseeing four employees who were loading oxygen and propane cylinders into a truck at a Knoxville bridge construction site. While the foreman tried to see if he could fit a second rack of cylinders into the truck, the operator of a track hoe unintentionally leaned against a joystick that pushed the boom and bucket to the left, striking the foreman and pushing him into the cylinders. He died from his injuries. Britton Bridge was cited for 15 safety violations and settled for $12,573 in penalties out of $16,750 initially proposed, the TOSHA report shows.
Yet another Britton Bridge employee was killed in May 2011 by a falling object at the same bridge construction site in Knoxville. TOSHA cited Britton Bridge for two serious safety violations with penalties of $7,150. The Tennessee Department of Transportation suspended the company and its affiliate from bidding on TDOT projects for 120 days, between May and September of 2011, citing in a June 2011 statement "it is imperative that the 'culture of safety' in the respective companies be a priority."
A fifth worker died on a Britton Bridge construction project in Guild, west of Chattanooga, in March 2012. The worker, a subcontractor employed by Gilley Construction Inc., of Manchester, was crossing from one barge to another when he fell into the Nickajack Lake, where he was separated from his life vest and, burdened with a "heavy tool belt," drowned in 60 feet of water, says the TOSHA report. The company was cited for $7,750 in safety violation penalties.
Though the workplace safety citations name Britton Bridge and Mountain States as the violators, B. Keith Williams, the attorney representing Carroll Williams, said other companies operate with the same Mt. Juliet address, including Jones Bros. LLC, Jones Bros. Inc. and HMA Contractors.
"It's kind of like a shell game: they have the same management hiding under different companies," Williams said. "The record should reflect all of these companies' records."
Carroll Williams declined to comment. Vargas did not return calls for comment.