Sexual Criminal Charges Attorney Lebanon & Mt Juliet TN
Experienced Lebanon and Mt. Juliet Tennessee Lawyers
For the citizens accused of sexual offenses, the trial process and stigma which often occur are as punitive as the serious and life-changing penalties for conviction. These penalties encompass a large range of consequences depending on the category of crime.  A misdemeanor sex crime conviction such as patronizing prostitution or indecent exposure can result in punishments that range from less than a year of jail time, a fine, counseling, community service, or probation.  A felony sex offense conviction, however,  can be punished with a long prison term, even a life sentence, as well as consequences which continue after release such as a requirement to register as a sex offender.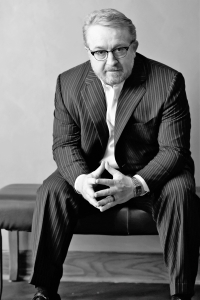 Whatever the alleged offense, I and my team of experienced attorneys and legal staff will work vigorously to protect your privacy and your rights every step of the way to ensure that your best interests and your defense remain a priority.
According to a federal act known as The Jacob Wetterling Crimes Against Children and Sexually Violent Offender Registration Act, released sex offenders are required to register with law enforcement and offenders convicted of crimes against children must verify their addresses and other identifying information with law enforcement regularly.  While the conviction of any crime may result in a social stigma, these sex offender registry laws make conviction of a sex offense a difficult burden under which to live.  Because of these strenuous requirements, we highly recommend that a citizen accused of a sex offense retain a lawyer from the earliest known date in order for the best defense possible to be formed and presented.
Through years of experience handling such cases, we at Frank Lannom Law Group have learned that many, if not most, allegations of rape, incest, sexual battery, child rape and statutory rape are completely fabricated and the result of vindictiveness.  Difficult divorce cases and child custody battles are marred by accusations of illegal sexual activity that are simply false and/or unverifiable.  These false accusations wreak havoc on the life, family, reputation, career, and freedoms of the individual accused. Without proper investigation of the case and fierce defense of the individuals accused provided by skilled attorneys, innocent people can be and often are falsely convicted.  Detectives and employees of the Department of Children Services fail to understand that if one assumes any fact to be true, evidence to support such an assumption can always be found.  Once specially assigned investigators hear an allegation they, as a consequence of their training, often assume the accusation to be true and thus only investigate those facts which lead to a conclusion of guilt.  It is then that the innocent are presumed guilty and many times convicted unless the most experienced criminal trial attorneys are retained to defend against the accusations.
Regardless of what type of sex offense you may be charged with, it is imperative that you retain skilled representation of experienced attorneys like myself and my team. With our 4 attorneys, full time investigator, and veteran paralegal and legal staff, we will work on your behalf to minimize the trauma, distress, and social stigma that can occur from a sex offense charge, and will adamantly act to maximize your rights and the continuation of your freedom. Call me at (615) 444-3995 to schedule a confidential consultation to discuss your case.