Wills – Probate – Estate Planning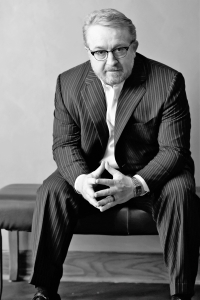 A Last Will and Testament ensures that your last wishes are known and carried out upon your death. It's an uncomfortable topic for most people because we don't want to dwell on a time of loss. But this necessary topic should be talked about by families together and it should be talked about in the spirit that it's intended – as something that will "Provide peace of mind during a difficult time."

Last Wills and Testaments simply designate who should be considered your beneficiaries and what they should inherit. It allows you to allocate property and holdings to your heirs in the amount you decide and it can also specifically prevent someone from inheriting from your estate. A Will can include a specific listing of items from your estate and to whom you want them to be given. If there are special gifts that you wish to leave to a charity or person who you wish to exclude, you can designate those in your Will.
If a person dies without having made a Will, then they are considered "intestate" and the State of Tennessee will step in and decide distribution of their estate. This is a time-consuming and unnecessary process that goes strictly by an heir's proximate relationship to the decedent. Therefore, if a husband dies and there are no children, the entirety of his estate will go to his wife. If there is a child or children of the marriage, then the distribution of the estate varies depending on the number of children and other factors.
Almost half of the adult population in the United States does not have a Last Will and Testament. Upon their death, their families are forced to go through the intestate process, a process that would not be necessary if they had put their wishes in writing. Wills can also be used to address the issue of bonds, inventory, and accounting of the estate.
If a person in Tennessee dies with a valid Will, their estate will enter the Probate period where several things occur that enable the closing of the estate and distributing of assets to the heirs.
This may seem simple; however, a properly drafted Will and thorough estate planning can simplify the process and save you money. Tennessee laws are complex and families can be mired down in many months, and even years, of difficult, time-consuming, and stressful court proceedings. It is imperative that the Last Will and Testament strictly comply with all the statutory requirements as a Last Will and Testament may be contested for a multitude of reasons.
It is important that you have a local qualified attorney draft your Will so that your family is not put through added undue hardship at the time of your death. We have helped clients to draft Last Wills and Testaments and assisted families with settling estates through the probate process for over 23 years. Call us at (615) 444-3995 if we can help you provide your family with peace of mind during a difficult time.