Andrew Nutt, Associate Attorney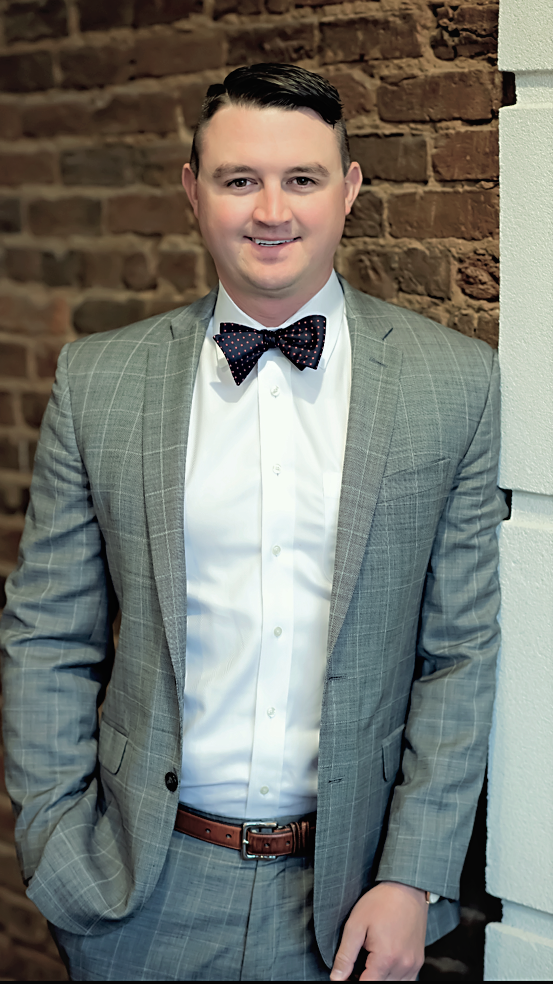 Telephone: (615) 444-3995
Email: andrewnutt@lannomwilliams.com
I am trial lawyer who represents clients in a full range of criminal and civil cases. My passion for the law originates from my Tennessee roots. I grew up as the son of a blue-collar lawyer, who instilled in me the values of compassion, hard-work, and zeal for the law. I graduated from Lawrence County High School and then pursued pre-law studies at the University of North Alabama. During my studies, I competed as an amateur bass angler and traveled throughout the United States. When I wasn't competing in the bass circuits, you could find me clerking for various lawyers in the Shoals' area. Unfortunately, before my undergraduate studies were complete, my father, Gary W. Nutt passed away. With a heavy heart, I finished my undergraduate degree in the spring of 2013. I graduated with 3.98 GPA and was inducted into the Criminal Justice Honor Society.
After completing my undergraduate studies, I began working as a law clerk for a personal injury law firm on Music Row. While clerking, I worked on various injury cases including auto accidents, premise liability, and catastrophic injuries. I learned first-hand how to battle insurance companies and corporate lawyers to maximize recoveries for the injured. I also learned the "ins and outs" of health insurance coverage and patient's rights concerning the same. Although busy learning the complexities of personal injury law, I began taking classes at the Nashville School of Law at night.
Throughout my first year at the Nashville School of Law, I excelled and was awarded two scholarships for academic achievement. The first was the Tulley Scholarship; which is awarded to the first-year student who earns the highest cumulative grade point average in all first-year courses. The second scholarship I received was the Honorable Charles C. Gilbert Scholarship, which recognized excellence in the school's criminal law classes. The Charles C. Gilbert scholarship is awarded to the first-year student who attains the highest-grade point average in all of the school's criminal law classes. After my second year of study, I was awarded the W.P. Cooper Scholarship. Fortunately, after my third and fourth year, I was awarded the John B. Downey, Jr. Scholarship and the prestigious East Tennessee Foundation Tennessee Judicial Conference Scholarship. My career at the Nashville School of Law concluded with my induction into Cooper's Inn Honor Society, which honors the top ten percent of each graduating class at the Nashville School of Law. While at the Nashville School of Law, I was also a member of the Harry Phillips American Inn of Court, the Nashville Bar Association, the Tennessee Association of Criminal Defense Lawyers, and the Tennessee Trial Lawyers Association.
It was during my second year of study at the Nashville School of Law that I joined Frank Lannom Law Group. I began as Mr. Lannom's investigator where first-hand I learned how to piece together evidence to help defend citizens accused of crimes. I assisted Mr. Lannom in defending crimes such as domestic assault and driving under the influence to complex cases like rape, vehicular homicide, and attempted murder. I worked hand and hand with Mr. Lannom to prepare a strategy for each and every case.
Upon my graduation from the Nashville School of Law, I passed the Tennessee Bar Exam and began practicing as an Associate Attorney for the Firm. Since working as an Associate, I have handled numerous criminal cases, both felony and misdemeanor, throughout Tennessee. I have also attained thousands of dollars in settlements for clients injured in accidents. My civil practice continues to grow as I am counsel for a multi-facility property management company who owns and operates various apartment complexes in Middle Tennessee. If I can be of assistance to you, please call me at (615) 444-3995 or email me at andrewnutt@lannomwilliams.com.