Probation Violations Attorney Lebanon & Mt Juliet TN
Experienced Lebanon and Mt. Juliet Tennessee Attorneys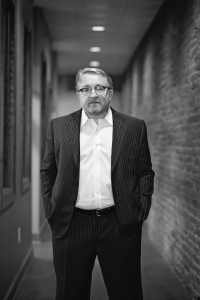 Probation conditions in Tennessee are strict enough without allegations of violations complicating your status. You are most likely already prevented from the use of alcohol, drugs, and weapons as well as being required to obtain employment in spite of prior criminal convictions. Our attorneys understand probation violations, their implications and what is really is at stake.
Probation violations come as a surprise to many people in Tennessee. While most people on probation were at one time charged with a crime, they were likely out on bail for months, if not years. This is not the case on probation violations. On the contrary, with probation violations you can be arrested and held without bail with little or no notice. Hearings on the result of the alleged violation could occur in a matter of days, not months. The result of a probation violation hearing can be having your entire previous sentence put into effect and serving all the time in jail. I often hear clients say, "it was just a first violation" or "it was only a technical violation", however, both of these can result in a person being sent to the Tennessee Department of Corrections.
Other misconceptions include the time that can be spent in jail or prison if there is a probation violation. As an example, if a person receives probation on a 8 years of probation and for 7 years and 11 months they behave perfectly and are violated in the last month, many believe they risk spending a month in jail. They could not be more wrong, as they are facing the entire 8 years in prison with no credit for time successfully completed on probation.
As your attorney helping you defend yourself against a probation violation, I will accompany you to all hearings and immediately file a motion for bail to obtain your release while the proceedings go on (which can save countless weeks and months in jail).  As an attorney who has handled probation violations for over 20 years in all courts in Wilson County and across Middle Tennessee, I will find all the of the positive things that have occurred, including the years where you reported to probation, attended counseling and necessary classes, worked at job and paid taxes, and every other positive aspect of your life that can convince a judge that sending you to jail or prison benefits no one, not you, not your family, and not society.
Quality and experienced defense representation that safeguards your interests and attentive personal service that puts your legal needs first is what you get from my firm and me at Lannom and Williams Trial Attorneys.  Your initial consultation concerning probation violations resulting from crimes anywhere in Middle Tennessee from Lebanon to Murfreesboro and Mt. Juliet to Gallatin is free of charge. If you can be helped, we will help you.
Frank Lannom