WSMV – News Channel 4 Nashville | August 30, 2013
View the original story at WSMV.com – Click Here!
Some passengers on the Southwest Airlines flight from Nashville that skidded to a halt without its front landing gear at LaGuardia Airport in New York City are now taking the airline to court.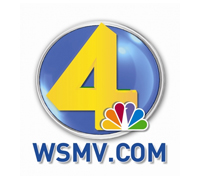 Southwest officials called the incident a "hard landing" but Nashville attorney Keith Williams calls it something different.
"It's a crash landing is what it was," Williams said.
Williams now represents several Nashvillians from Flight 345 who plan to sue Southwest, claiming the landing caused them serious mental and emotional trauma.
"One, for instance, I talked to this morning, had changed jobs because of this. He flew for a living. He flew several times a week, and he's not able to do that anymore," Williams said.
Initial investigation reports seem to indicate the plane landed first on its nose gear, causing the front gear to collapse and forcing the plane to lurch forward as it ground to a stop on the runway.
"They were going too slow, too low. And, again, had the captain not taken over for the first officer, they would have probably crashed a lot worse, probably would have been deaths," Williams said.
Some have already filed suit in New York, and Williams said he's now having conversations with other passengers, who he thinks will soon sue as well.
"We're getting calls every day," he said.
And the attorney is confident all of them will win.
"If nothing is done in this one, maybe next time there will be 140, 150 deaths if Southwest is not kept in check by juries," Williams said.
In its report, the National Transportation Safety Board says its investigators found no mechanical malfunctions with the aircraft.
Channel 4 News reached out to Southwest for comment. Representatives for the airline got back to us very quickly and said they are unable to comment on pending litigation.