What is Estate Law?
Estate Law is basically an area of law that takes care of people and their property. It covers how a person makes decisions and issues directives about their personal affairs and property. As an attorney who practices estate law, I and my staff prepare documents to help my clients prepare for their or their loved ones futures, such as Last Will and Testaments, Trusts, and Powers of Attorney. We also handle Estate Probate and Conservatorships or Guardianships. These areas of the law are deeply personal to those seeking assistance in it and, as a Tennessee Estate Lawyer, I understand that each case has its own details and issues that must be identified, addressed, and implemented with skill, efficiency, and sensitivity.
What Are The Different Kinds Of Estate Law?
Last Will and Testaments ensure that your last wishes are known and carried out upon your death. They designate who should be considered your beneficiaries and what they should inherit. from your estate. If a person dies without having made a Will, then they are considered "intestate" and the State of Tennessee will step in and decide distribution of their estate. This is a time-consuming and unnecessary process that goes strictly by an heir's proximate relationship to the decedent. Dying without a Will forces families to go through the intestate process, a process that would not be necessary if they had put their wishes in writing. If a person in Tennessee dies with a valid Will, their estate will enter the Probate period where several things occur that enable the closing of the estate and distributing of assets to the heirs. A properly drafted Will and thorough estate planning can simplify the process and save your family money, time, and stress.
Trusts allow you to assign property to someone else for the benefit of beneficiaries. A Trust can be used to circumvent estate taxes and lengthy estate distribution. It is also a valuable tool to manage assets for a minor child or a person with disabilities.
Conservatorships and Guardianships When a person can no longer handle their own personal and financial affairs, and has made no preparations by any Powers of Attorney, the court can appoint a Conservator. Conservatorships generally are created when the person is incapacitated due to mental illness, medical disability or advancing age and requires daily assistance.
Powers of Attorney give someone else the authority to act on your behalf. There are Durable Powers of Attorney (the broadest type), Medical Powers of Attorney, and a Limited Powers of Attorney. None of these cover end of life decisions. Those instructions are given by an Advanced Directive – a "Living Will". I and my staff will help you decide which type of document best suits your needs.
Probate is the process of gathering a deceased person's assets, paying of their debts and owed taxes, and transferring any assets to the people who inherit them. It is supervised by the court system and usually carried out by a surviving spouse or family member. This process can take 6 months to 1 years in Tennessee, but may take longer if the Will is contested or the estate is complex. There are several assets that may not need to go through probate (such as jointly owned property or life insurance) and smaller estates (under $50,000 net worth) can be fast tracked through the process. Probate is a time consuming process that requires the gathering of many types of information as well as court filings and deadlines. Many personal representatives are overwhelmed by the process and this is where an experienced Tennessee probate attorney can help.
It's Best To Do a Thorough Estate Plan To Protect Your Family
Keep in mind that most areas of Estate Law are intertwined and thoroughness is a necessity when considering your and your family's needs. All Powers of Attorney cease to be enforceable upon a person's death making completion of a Will a must to ensure a smooth Probate process for the family. Estate law is fundamentally subject to State law, so if you move out of state, you will need to revisit your legal documents (particularly your Last Will and Testament) to ensure it meets the laws of your new state of residence.
Hire A Local Estate Lawyer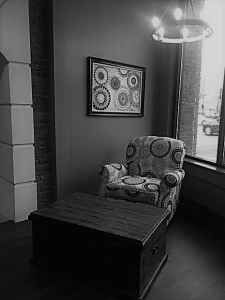 Please review our estate practice areas and our case results and give us a call at (615) 444-3995 to schedule your no-fee consultation. When estate issues are address correctly before they are actually needed, it provides peace of mind and security to family members. I can help you identify what you and your family need to feel secure in your future.