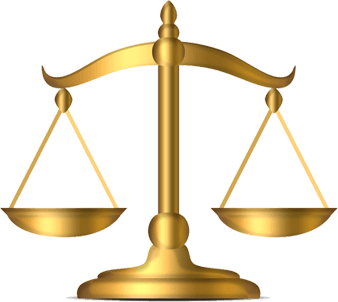 Best Personal Injury Lawyer in Spring Hill TN
We are pleased to announce the opening of our new office in Spring Hill Tennessee. In addition to our offices located in Lebanon and Nashville, Lannom Williams offers the same premium services offered in its other locations. The firm looks forward to continuing to assist with all personal injury inquiries.
Lannom & Williams prides itself on its commitment to its clients. By maximizing the knowledge and expertise of its attorneys and legal staff, Lannom & Williams handles all personal injury files with efficiency, skill, and zealousness.
As one of the founding attorneys of Lannom & Williams, Keith Williams provides unparalleled services in and out of the courtroom. With over 25 years of experience, Keith Williams handles each and every client matter with dignity, professionalism, and precision.
Understanding that personal injuries are physically and emotionally challenging are what sets Lannom & Williams apart from its competitors. As experienced and empathetic practitioners of the law, the firm puts its clients first by guaranteeing a "no-win, no-fee" payment structure.
Personal Injury Matters in Court: The Process in Spring Hill Tennessee
Knowing the facts and issues of your personal injury case as they unfold through the Tennessee court system allows the personal injury team at Lannom & Williams to assess risk and advise the personal injury case as it progresses. We use advanced software, expert testimony, and leading cases to support our arguments. We continue to collect pertinent information about your case throughout your case.
We know that obtaining pertinent records and information is paramount to the personal injury process as it avoids spending unnecessary time responding to applications for records- time that could be spent focusing on your injuries and case. Accordingly, we retain experts early on and we ensure that disclosure is provided to the expert so that they can make the informed statements and reports pertaining to your case.
In settling or proceeding with your case to trial, we are very proactive in setting dates for discovery and trial dates if needed. We conduct our research thoroughly and we crystalize our positions by consulting with medical authorities, practitioners, and forensic experts.
In many cases, we try to settle your case before it goes to trial. As we have a number of years of experience in mitigating the offers presented by insurance companies, we assess offers in relation to your injury to determine if you're being offered a fair deal or not. In cases where a fair offer has not been made, we typically begin the negotiation process based on the nature and type of injury sustained by you.
Our goal is to maximize your compensation to the fullest extent based on your circumstance. As each case is different, your potential settlement will be based on a number of factors.
Our Commitment to you
We are proactive rather than reactive when we manage your personal injury case. This means we seek out information from the onset.
We offer premium, personal client services to ensure a comfortable environment
We think outside of the box. As different counties present various nuances, our experience with most counties in Tennessee gives us the upper hand in using various techniques to present our facts in the most favorable ways.
We consistently communicate with our clients. We keep our clients in the loop because we care about our client relationships. Integrity is our core value.
We know our limitation dates. As there are a number of key limitation periods to keep track of in personal injury, we advise you of important dates in your possible case upon retaining us. Personal injury and product liability cases have limitation dates that need to be adhered to before the period of filing a claim expires. We make it a priority to handle your case expeditiously.
In addition to the above values, we strive to provide you with stellar services that assist you with beginning a new chapter in your life following your personal injury.
Contact us today for your "no-win, no-fee" consultation. We are a phone call away. Call us now at 615-444-2900.
Testimonials From Recent Clients
A special thank you to Keith Williams, Jim Stocks, and Alex Perrigo for all the hard work and time spent on my case. Thank you for working so hard to make sure I would be able to receive the best possible outcome. I really appreciate all of you and your help. If I ever need help in the future, I would certainly call Lannom and Williams.
C. D.
Watertown, Tennessee
I hired Keith Williams because of his great ratings online, higher than other injury attorneys. I was satisfied with how my case turned out and how well I was treated. If someone needed an attorney, I would send them to Keith and his staff!
I called Keith Williams when I was injured and was very happy he met with me so quickly.  Everyone was friendly and I felt like they were paying attention to me and my case.  Keith never made me feel intimidated, I felt like I was part of the "team".  Jim Stocks and Alex Perrigo were great to work with as well. My case worked out better than I even hoped for and, if anyone ever asked me to recommend a lawyer, I'm sending them to Lannom & Williams.
Amber Shrum
Lebanon, TN
SEE MORE
Lannom & Williams Spring Hill Personal Injury Attorneys

I have been practicing law, with a focus on injury law, for over 20 years. My fundamental belief is that everyone is entitled to have their rights, their recovery, their dignity an d their future safeguarded if they have been injured due to the negligence of someone else (whether an individual or a corporation). My practice is focused on vehicle accident cases, from car and motorcycle wrecks to tractor trailer accidents…

I focus my practice on personal injury, social security disability, and workers' compensation matters, and also head up the Lannom & Williams' appellate practice. I spent the first five years of my practice in large defense-oriented firms before moving to plaintiff's law where I can defend people who have been injured and need relief…

Protecting your rights & preserving your freedom…
The solution to your problem starts here