Best Criminal Defense & Personal Injury Attorneys in Carthage TN
Lannom & Williams Attorneys At Law 
Carthage & South Carthage Attorneys Frank Lannom and Keith Williams lead an a team of lawyers experienced in criminal defense and personal injury law. We focus on helping every our neighbors around Lebanon, including beautiful Smith County, Tennessee.
Tennessee only gets better as you go east of Nashville and that rings true for Carthage, South Carthage, and Gordonsville. The beautiful lakes and river to the north of Smith County and rolling hills to the south are such a great place to be. Part of the charm is the rural nature of the area, but just because you live in a small town, doesn't mean you have to settle for small representation. If you are facing a legal matter, let us come up to Smith County and help you with it. We've been practicing in front of your judges for years and have had excellent results!
Carthage Criminal Defense Attorneys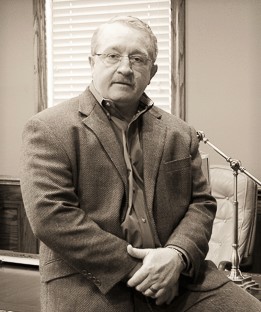 Frank Lannom and his team focus on the defense of people accused and charged of all types of crimes. The include crimes relating to driving offenses and DUI's, boating under the influence, drug offenses, assault, domestic violence, and weapon offenses. Our criminal defense & DUI attorneys will aggressively defend your rights and protect your freedom. If you have been charged with a criminal offense or are being investigated by police, contact Frank Lannom, Attorney At Law for a free consultation to discuss your particular criminal case.
Carthage Personal Injury & Car Accident Attorneys
Keith Williams and his experienced and dedicated team of personal injury and car accident lawyers help people who have been injured, fighting for their rights to maximum compensation. If you or a family member has been injured in a car accident, truck accident, motorcycle accident or slipped and fell in a public place, call Lannom & Williams then for a free consultation today to discuss your specific injury.
Contact Lannom & Williams
Call 615-444-2900 to speak with our experienced team of criminal defense and personal injury attorneys. Consultations are always free and help is only a phone call away, so please contact us so we can help you with any of your legal needs.
While you're here, take a look at our case results available on our website, they speak for themselves!  If you're in Lebanon, Mt Juliet, Murfreesboro, Cookeville, Carthage, Watertown, Gallatin, Nashville, or anywhere in Middle Tennessee, we can provide you with the expert and experienced legal representation for which you're searching. Don't settle for second, you and your family deserve the best and we will be there for you.

Protecting your rights & preserving your freedom…
The solution to your problem starts here